As we look back at the first quarter of 2021, the initial thought that pops in my mind is "whew, we made it!" However, when I take a look back ...
Dear Bitcoin and Ethereum Investors … CONGRATULATIONS on your profitable investments! Gotta give all of you Bitcoin and Ethereum investors a ...
The days of a singular focus on shareholder value are being challenged by a new breed of leaders and entrepreneurs who want more, and expect more, ...
And unless we're all made comfortable to admit we're doing the best we can and need help, the 40% is going to increase.  And that's just ...
Disclosure Statement for us to present on all of our Webpages that speak about our business, our Regulation A+ offering and thoughts on the ...
 First off, you have to pass the money test.  Unless you're an ultra-high net worth individual, a family office, a pension fund, or an ...
It means that the global pandemic has RADICALLY shifted consumer buying behavior online and has accelerated its growth this past year, and for ...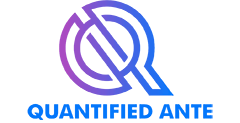 Sign In
Reset Your Password
Sign Up
Already have a account? Sign In
You will receive an email from us with instructions for resetting your password. If you don't receive this email, please check your spam folder or contact our Customer Service team at info@greenfieldgroves.com for assistance.
Are you sure?
You want to logout.