Your Money. Your Wealth. No Glass Ceilings Here.
At Quantified Ante we are here to help quantify your financial decisions ranging from a basic credit card to a complex option trade. We believe in treating every dollar as an investment to build a brighter future.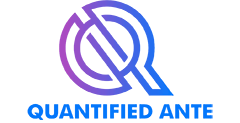 Sign In
Reset Your Password
Sign Up
Already have a account? Sign In
You will receive an email from us with instructions for resetting your password. If you don't receive this email, please check your spam folder or contact our Customer Service team at info@greenfieldgroves.com for assistance.
Are you sure?
You want to logout.